From the Immigration Policy Reform Roundtable 
This is to alert you about the lack of Presidential Determination (PD) signing by the Trump administration. Here is the link to the latest Action Alert being sent to allies and asking people to call their Members of Congress to make sure the PD is signed. Even though today is past Oct. 26, we ask you to go ahead and take action as soon as possible:
https://greateras1.org/national-call-in-day-monday-october-26th-tell-congress-to-pressure-the-administration-to-restore-refugee-resettlement-program-and-welcome-refugees/
Thank you for your support.
4 Our Future: synerG and LWVPT Candidate Forums
If you missed the virtual candidate forums earlier this month, here is your chance to view some of them online now, before you vote!
4 Our Future Guilford County Board of Commissioners
https://fb.watch/1piazwfeEz/
4 Our Future The NC House
https://fb.watch/1pifwnCVXG/
4 Our Future US House of Representatives
https://fb.watch/1phZqDYL8x/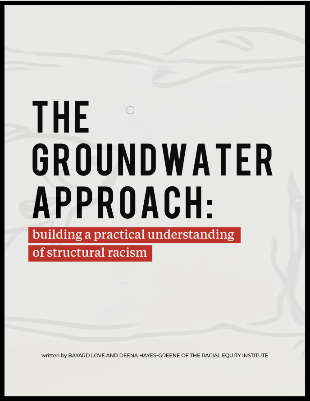 The LWVPT has an opportunity for you!
LWVPT is encouraging you to participate in the renowned Groundwater Training offered by the Partnership Project and the Racial Equity Institute (REI). These non-profit organizations have been doing Anti-Racism education in Greensboro for more than 30 years.
WHEN: Thursday, November 19, 2020
This will be a virtual webinar from 1 to 4 PM (with breaks).
DESCRIPTION: "In this workshop REI organizers use stories and data to present a perspective that racism is fundamentally structural in nature. By examining characteristics of modern-day racial inequity, the presentation introduces participants to an analysis that most find immediately helpful and relevant." For more information about the training, go to http://thepartnershipproject.org/workshops.html
LWVPT members who have been to these trainings in the past describe them as life-changing moments. The Executive Committee feels so strongly about this training that it has voted to offer to refund half of the registration fee for League members and friends upon request.
HOW: The workshop fee is $50.00. To register, please complete the form at https://us02web.zoom.us/webinar/register/8316034689160/WN_jaSkPoleQbS-C6Zl0wJ7mg
If you would like to receive the $25 refund from LWVPT, or for further information, contact Gary Kenton at garyk [at] lwvpt.org

Voter Guides Available for Distribution
Beloved Community Center is the repository for the Guilford County Voter Guides. They are located at 417 Arlington Street in Greensboro and the hours are between 11 AM and 5 PM.
They need our help to get these out into the community. Take as many as you think you can deliver. If you would like to see a list of places where we have placed these guides during past elections, please email: voterservices [at] lwvpt.org. Some suggestions: Retirement communities, grocery or drug stores/ restaurants, neighbors, friends, family, groups of which you are a member. Remember to ask permission to leave the guides.
Voter Assistance Opportunities
We've reached out to several organizations, including the Democratic and Republican parties in order to coordinate drivers and riders to the polls.  The most organized and prepared for this is the Democratic Party of Guilford County.
Laurie Joslin at 336 908-6111 is the person to contact if someone needs a ride to the polls. If someone wants to volunteer to drive, please call Linda Rhyne at 336-549-0044 or email linda.c.rhyne [at] gmail.com. They're also assisting people with mail-in absentee ballots. If you want to help with that, please email Kate Cummings at cummink [at] gmail.com.
The Republican Party of Guilford County told us anyone who wants to volunteer to drive should call 336-525-7467. They will put you on a list and if they receive requests for rides they will put you and the requestor in touch with one another.
If we obtain any additional information regarding volunteer opportunities such as these, we will let you know.
We are grateful for your support of the Vote S.M.A.R.T campaign and for the work many of you have already done reaching out to friends and community organizations to promote the $300 million school bond for Guilford County Schools!
As we head into the final days of the campaign, we need your help! Please consider volunteering to work one of the 25 early voting sites starting Oct. 15 and/or precincts on November 3. Our goal is to remind voters to VOTE YES for the school bond at the bottom of the ballot!
Volunteering at an early voting site entails holding up a Vote S.M.A.R.T yard sign and providing a Vote S.M.A.R.T handout to interested voters. All materials will be provided to you, including a few talking points to answer questions. It's that easy!

To sign up to volunteer at an early voting site beginning Oct. 15, simply go to www.smartschoolbond.com and click the "volunteer" tab at the top.
You will be prompted to fill out a short page, then contacted shortly after that to schedule your time slot and early voting site location. Volunteering takes only a short time but has a huge impact on voters.
To make volunteering even better, Biscuitville has generously donated free biscuit coupons to all Vote S.M.A.R.T early voting volunteers!
As a reminder, the $300 million school bond on the ballot this fall jumpstarts the process to improve all Guilford County School facilities to make them Safe, Modern, Accessible, Renovated and Tech-Ready.
Thank you all for your continued support and passion for making Guilford County Schools a better place for our children to learn and grow!
Visit www.smartschoolbond.com for detailed information about the school bond and the Facilities Master Plan.
We want you to share the website and our social media channels with your friends, community and on social media.
Follow us on
Instagram: @smartbondgcs
Twitter: @SMARTBondGCS
Facebook: @SMARTBondGCS
Mail-in Ballot Update
The Board of Elections Office has received an unprecedented number of mail-in ballots.  They are working overtime to process them all. BOEs are now allowed, and are in the process of, contacting voters whose ballots have problems.  Some will not be accepted for reasons such as not having a complete address of the witness.  If you have mailed in your ballot, you can track it online at Ballottrax.  Ballottrax will let you know if your ballot has been received and whether it has been accepted (allowed to be counted).  If your ballot has not been accepted and it has been more than 2 weeks since you sent it in, contact the Board of Elections, but be aware that they are also receiving an unprecedented number of phone calls and you may be on hold for a period of time.
Experts are now saying not to mail in absentee ballots this close to the election due to USPS delays. Instead, drop them off either at the BOE office or at an early voting site between now and Saturday. However, after Saturday, the only place to hand-deliver is to the BOE office. It must be delivered to the BOE office no later than 5 pm on Nov. 3.
I Voted 2020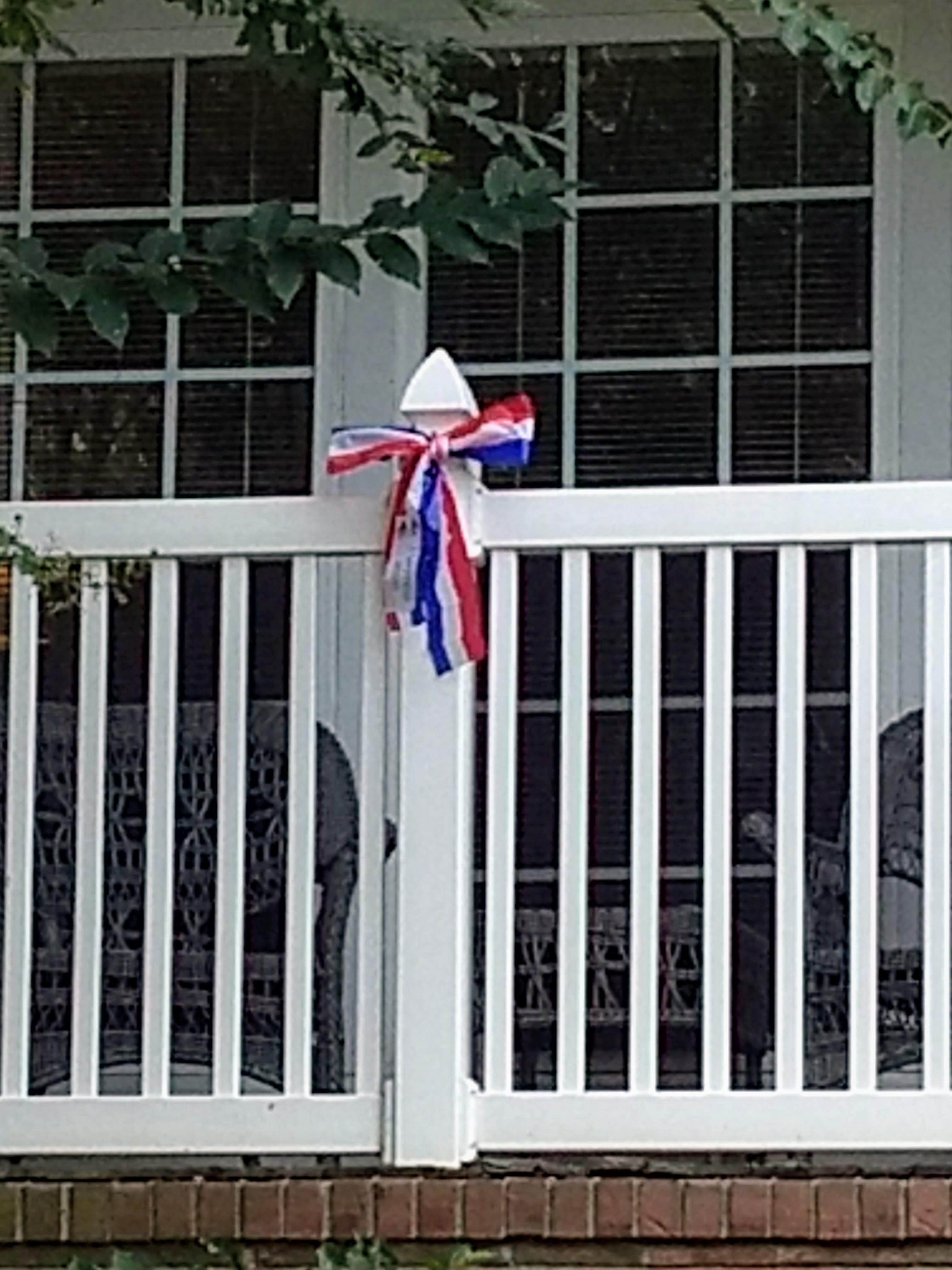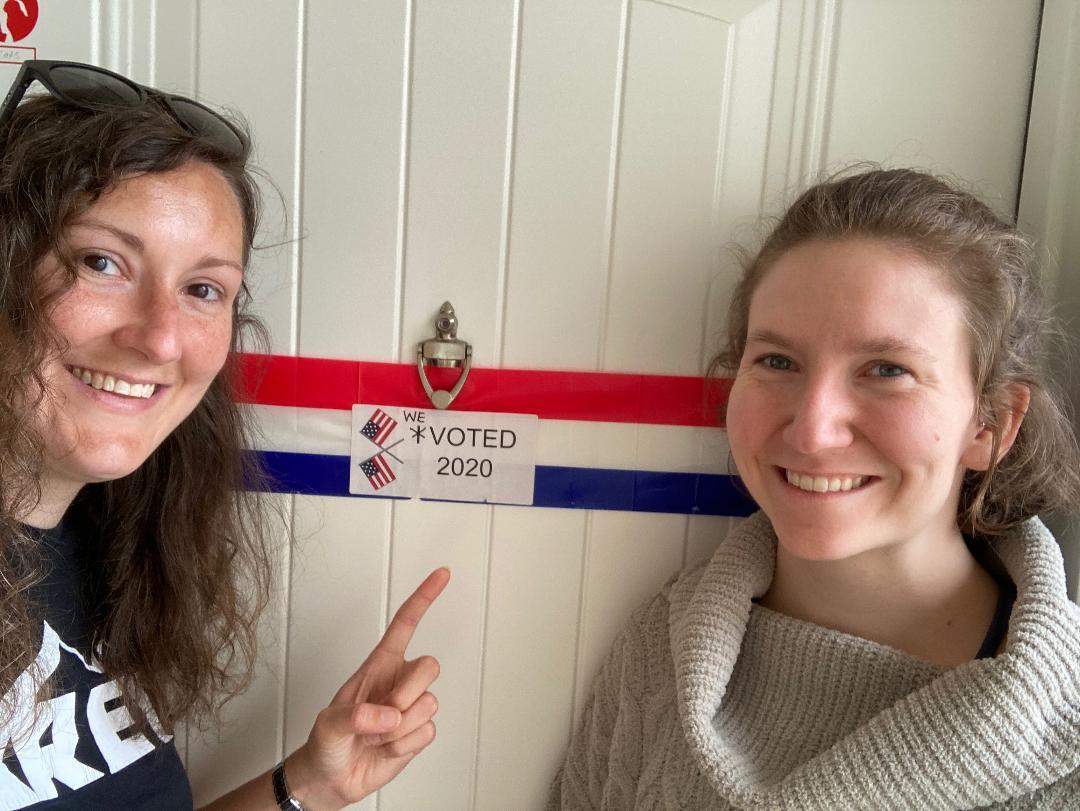 Your vote is your voice. Say it loud and proud, "I VOTED 2020" with a display-sized voting sticker and tri-color ribbon compliments of the Voter Services Committee of the League of Women Voters of the Piedmont Triad.  Tie one of our "I VOTED 2020" ribbons around your old oak tree (or any other tree), your lamp post, your mail box, your front door or any other spot outside where your fellow citizens can see it and be encouraged to participate in our great exercise of democracy too.
Display it as soon as you cast your vote, whether by mail, during Early Voting, or on Election Day itself November 3.
We all wear many hats in life. But there's one hat we all wear: our citizen hat. Our individual right to vote is the great equalizer of our country no matter our income level, gender, race, or zip code.
How to get your free voting sticker and ribbon? Simply email your name and mailing address to publicity [at] lwvpt.org and our League secretary will mail to you with a first-class stamp. We'd enjoy seeing your creation!